Patient Recovery After Wisdom Tooth Removal: Surgery Healing Tips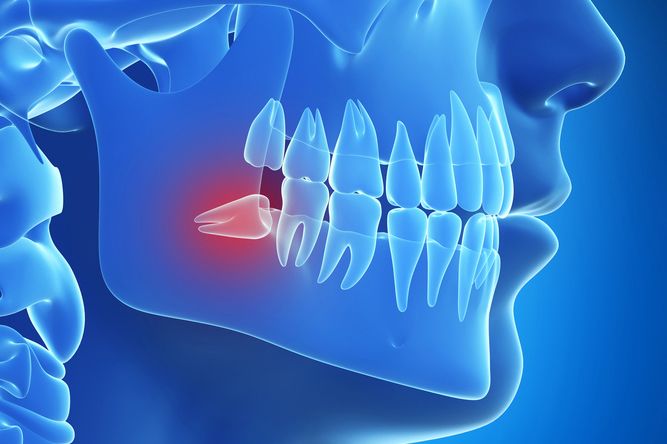 When your wisdom teeth emerge and are impacted, the team at our Orland Park, IL practice can help. Wisdom tooth removal is a routine oral surgery procedure that many adults undergo, and it can have many dental health benefits.
While the surgery itself is rather straightforward, patients often wonder what happens after the surgery is done. Let's cover some of the basis of surgical recovery below.
Will I Need to Take Time Off from Work?
For most wisdom tooth extraction patients, taking some time off from work or school is a good idea. The discomfort following surgery and the need for rest to full recover just make this a sensible idea.
Generally, you should consider taking about a day or two off from work or school, perhaps more if the pain is severe or if you've been instructed to do so by your oral surgeon or dentist.
Pain After Oral Surgery
Soreness and discomfort are common after having your wisdom teeth removed. This can be addressed by taking prescription pain killers and using over-the-counter pain medicine as directed. The most severe pain will be felt in the first several hours of the surgery, with the discomfort abating steadily over the next few days.
Swelling of the Face
Swelling around the face is also quite common after undergoing wisdom tooth removal. This generally lasts for about 2 to 3 days, and sometimes a bit longer. The use of cold compresses can help reduce the amount of swelling experienced, and also help ease the pain associated with the extraction procedure.
Using and Replacing Gauze
Gauze will be placed along the back of the mouth to help reduce the amount of post-op bleeding and to protect the incision sites along the gumline. Keep the gauze in place for at least an hour or so after your surgery. Remove the gauze after that time to see if the bleeding is under control. If you are still bleeding, place a new pack of gauze that's been gently moistened with tap water.
Proper Oral Hygiene After Removal of Wisdom Teeth
Brushing will not be recommended until the nighttime. When brushing, patients are asked to be very gentle around the back of the mouth to prevent bleeding. Patients will be asked to rinse their mouth with salt water starting 24 hours after surgery to help prevent infection. Be sure to rinse 2 to 3 times a day, especially after any meals.
Your Diet After Oral Surgery
On the note of meals, patients will want to avoid having solid foods, very hot foods, spicy foods, or foods with small crumbs for the first 2 to 3 days after their surgery. This kinds of food items can increase discomfort and boost your risk of infection.
Patients will instead want to consider meal-replacement shakes, yogurt, and soups. You can have soft foods after a few days, and return to solid foods after the end of the week if you feel that you can.
Avoid the Use of Drinking Straws
Even though you will be on a liquid and soft food diet after oral surgery, it's important that you avoid using a drinking straw until your oral surgeon says otherwise. The suction created from using a straw can lead to reopening incision sites and prompting additional bleeding.
Returning to Normal Activities
After the first 48 hours have passed, patients should be able to return to some of their normal activities, such as light work-related duties. Regular exercise routines can resume after 3 to 4 days have passed. Be sure to check on recovery timelines with your oral surgeon if you have a heavy workout routine or if your job involves strenuous physical activity.
Contact Premier Dental & Implant Center
If you would like more information about wisdom tooth removal and proper recovery from the procedure, be sure to contact the team at Premier Dental & Implant Center. We look forward to your visit and considering these matters in much greater detail.
Related to This