The wisdom teeth – or third molars – can become partially or fully impacted in the jawbone, leading to serious oral health issues.
Dr. Yamen Akhras offers safe, gentle wisdom tooth removal to keep your smile healthy and safe.
Find out why you should consider treatment at ​Premier Dental & Implant Center in in Orland Park, IL...
An Impacted Wisdom Tooth Can Damage Surrounding Teeth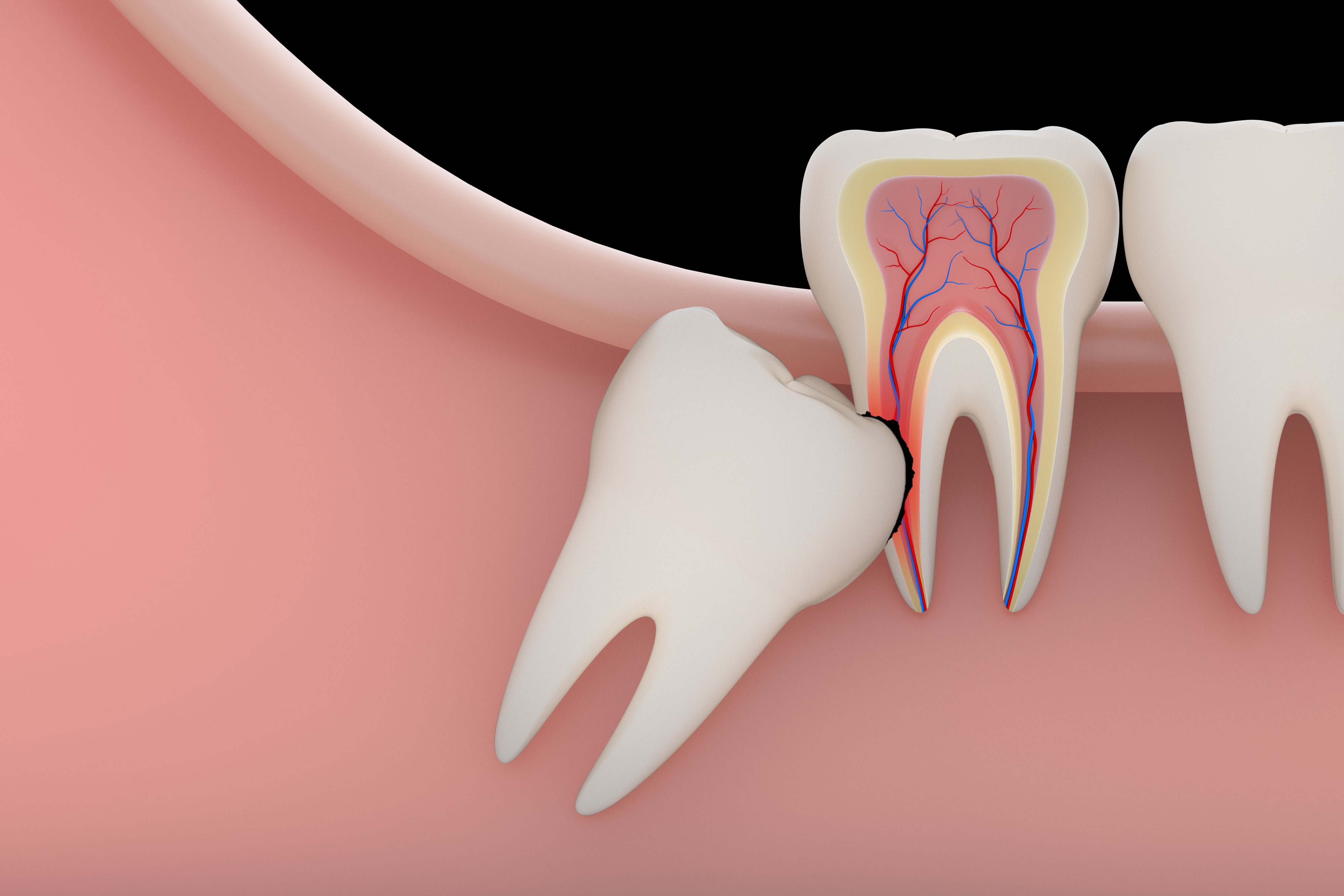 Are you having pain or discomfort near the back of your jaw? If so, you may need to speak with your Orland Park, IL, dentist about your treatment options.
Schedule a Consultation

At Premier Dental & Implant Center, our team is dedicated to providing top-tier, compassionate care to you and your family. That is why we utilize the latest, most advanced dental technologies for accurate diagnosis and treatment.
We offer fully customized treatment plans for patients of all ages. Our doctors also provide sedation options when necessary to induce comfort and relaxation during procedures.
No matter what your oral health needs, we can help. To schedule a visit at our Orland Park, IL, practice, contact us online or give us a call at:
"The Procedure Was Quick, Easy, and Painless."
Read Our 5-Star Reviews
This is by far one of the best and most professional dentists office I've ever been to. I had 3 wisdom teeth that needed to be pulled. I walked into the office for my appointment and was greeted by the 2 lovely front desk staff members who immediately made me feel welcome. After my x-rays were taken, Dr. Yamen reviewed them with me in Layman's terms and set the extraction appointment on the following Monday (consultation was Friday). The procedure was quick, easy, and painless. I was in and out of the office in about 1 hour for 3 wisdom teeth extractions. Great service, exceptional staff, I definitely recommend this office.
View On Google
Dr. Yamen Akhras is THE ABSOLUTE BEST! The environment is neat, professional, and friendly. I would recommend Premier Dental and Implant Center to any/everyone. I greatly appreciate the staff for always making me feel comfortable and welcomed while still maintaining professional. If I could give this place 10 stars I WOULD. Thank you for everything!
View On Google
More About Wisdom Teeth

When Do They Erupt?

Wisdom teeth are the very last set of molars to erupt. Typically, they grow in during the late teenage years or the early 20s. While many individuals have impacted wisdom teeth, some develop them normally with no issues, while others do not develop them at all.
Symptoms of Impacted Wisdom Teeth

Patients with impacted third molars may experience pain, tenderness, or swelling in the gums near the back of the jaw. Some may notice trapped food or even pus at the gum line. However, some individuals are asymptomatic. That is why routine dental visits are so important.
Sedation Options for Comfortable Treatment

Our Orland Park, IL, dentists offer sedation options during wisdom teeth removal for optimal comfort. Patients can choose from nitrous oxide, oral sedatives, or IV sedation. We also work alongside a board-certified anesthesiologist when necessary. Dental visits do not have to be stressful. Ask your doctor which option is right for you.
Wisdom Tooth Removal Procedure

"Fantastic Place and People."
Read Our 5-Star Reviews
When you walk in there they generally care and they take the time to make sure your all squared away. Fantastic place and people. Highly recommend this place if you want an amazing experience and quality work.
View On Google
This place is amazing. They're office is very clean and professional. You should definitely try this place 10 out of 10 and I do recommend !!!
View On Google