Patients with dental anxiety often avoid the dentist, which can lead to compromised oral health.
At Premier Dental & Implant Center, our dentists offer options in sedation dentistry so that you can stay calm and comfortable.
Find out why so many of our patients opt for sedation when improving the health and beauty of their smiles.
Types of Sedation Dentistry
Learn How You Can Relax During Your Next Dental Visit
There are several kinds of sedation dentistry options. Here are the most common types used at our practice:
Oral Sedation
Administered in pill form, an oral sedative is taken approximately one hour prior to your dental procedure. In some cases, your dentist may also give you medication to take the night before. Dosage is determined by your dentist according to your height, weight, and level of anxiety. Oral sedatives make you feel groggy. Many patients fall asleep during the procedure, but you may still remain conscious and able to communicate with your dental team during the procedure if necessary. Those who choose this option will need a friend or family member to drive them home.
IV Sedation
This type of sedative is administered intravenously. At the beginning of your appointment, your dentist places an IV in your arm or hand. Anti-anxiety medications are delivered directly to the bloodstream. This method works quickly; effects are felt within seconds. The dosage can be adjusted throughout the procedure as needed. Additionally, the effects of the sedative can be reversed quickly if necessary. Like oral sedatives, this method temporarily affects cognitive function and motor skills. Therefore a responsible driver must take you home.
Do You Offer Nitrous Oxide?
Nitrous oxide, also known as laughing gas, is a popular sedation option in dentistry. However, laughing gas can be a bit unpredictable and can cause side effects like nausea and vomiting. Other options, such as oral conscious and IV sedation, offer a more consistent level of sedation than nitrous oxide, so you can get the dental care you need while remaining completely comfortable and relaxed.
With Sedation, You Can Relax
During Any Treatment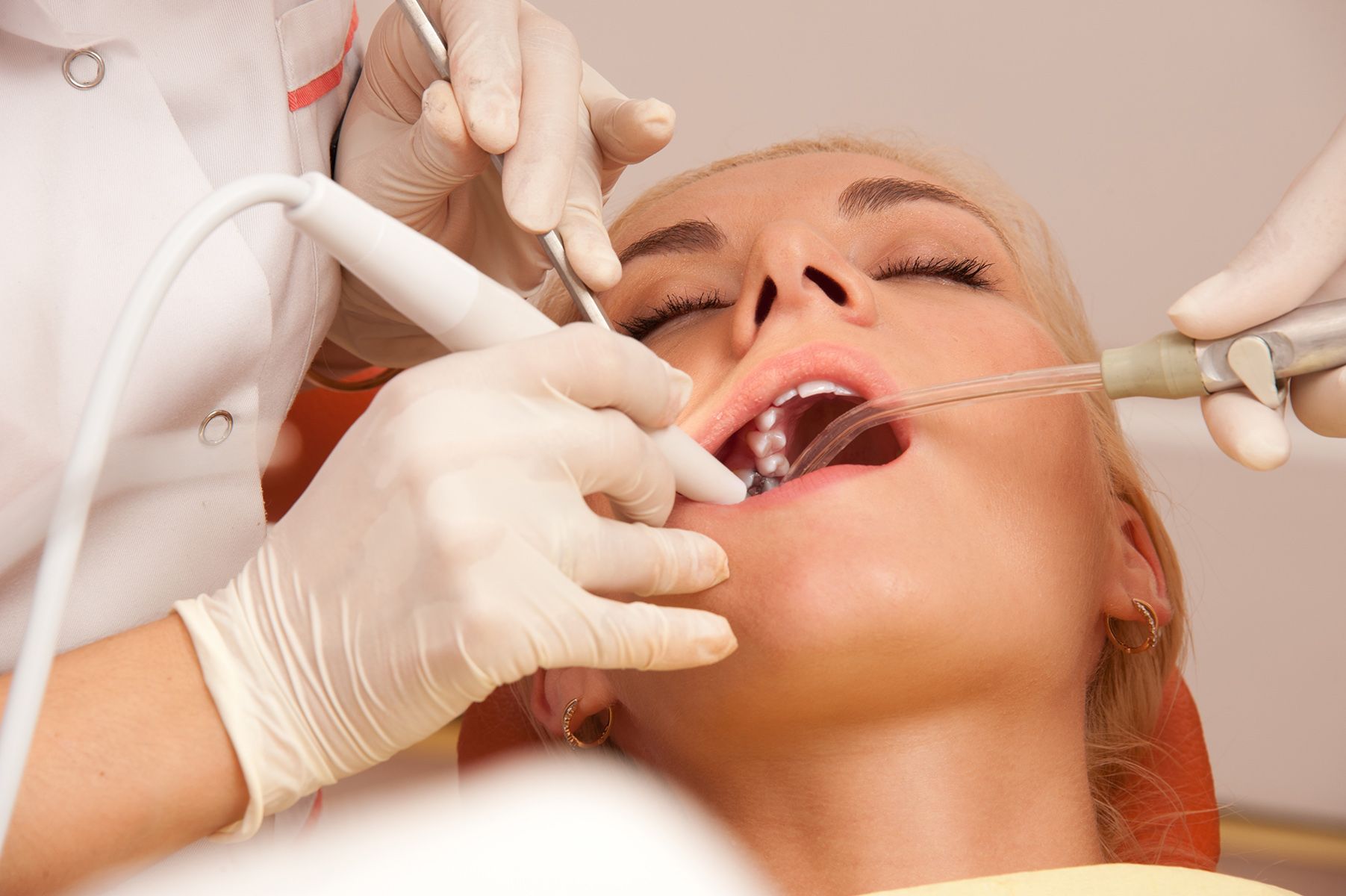 Schedule a Consultation Today
Our Orland Park, IL, dentists are committed to providing the highest level of care for our patients. Dr. Yamen Akhras trained at Georgia Regents University Department of Oral & Maxillofacial Surgery in IV sedation, one of the fastest and most effective sedation methods. For longer, more invasive procedures, we can bring in a board-certified anesthesiologist to ensure that individuals receive care in the utmost comfort.
We are a family-friendly dentistry practice serving patients of all ages. We offer a wide range of dental treatments in cosmetic, restorative, and general dentistry. Our primary goal is to help our patients achieve and maintain beautiful, healthy smiles.
To learn more about sedation dentistry or any of the other services we offer, schedule a consultation at our practice. Contact us online or give us a call at:
It took me a long time to find a dentist I'm comfortable with and I trust. Dr. Lagesse is amazing…knowledgeable, friendly, and compassionate. The rest of the staff is wonderful. I cannot recommend this practice enough!
View on Google
The best experience ever. I hated dentists all of my life. However, this experience was a positive experience. I'm definitely going to revisit their office and make them my official dentist. Im blessed.
View on Google
Cost of Sedation Dentistry

At our Orland Park, IL, office, sedation costs start out at about $900. However, the overall fees depend on several factors, including the type of procedure being performed and the length of time it will take to complete treatment, as well as your personal oral health goals. During a consultation, your dentist can give you an approximate cost for your personalized treatment plan.
Flexible Financing Options

We never want cost to be a barrier between you and the care you need and deserve. That is why we offer a number of financing options at our office. In addition to in-house payment plans, we also offer third-party financing through CareCredit, which allows you to pay off your treatment in convenient monthly installments. Ask our staff about how this option can help you budget for comfortable care.
This Practice is wonderful, they have a professional to cover all of your dental issues. Just completed a dental implant, virtually pain free and each step was handled with great care. Veronica gave me a dental cleaning today, best ever, thanks to your wonderful staff!
View on Google
Honestly best dentist I've ever been to hands down! I have had fillings, root canals, and crowns and I'm lucky I came to this establishment. Soo comforting, very friendly, outgoing, and makes for a looked forward to visit! Thank you Premier Dental and Implant Center! The only regret I have is I didn't find you all sooner! TRY THIS PLACE OUT, YOU WONT REGRET IT!
View on Google