Treatment Options for Fractured Teeth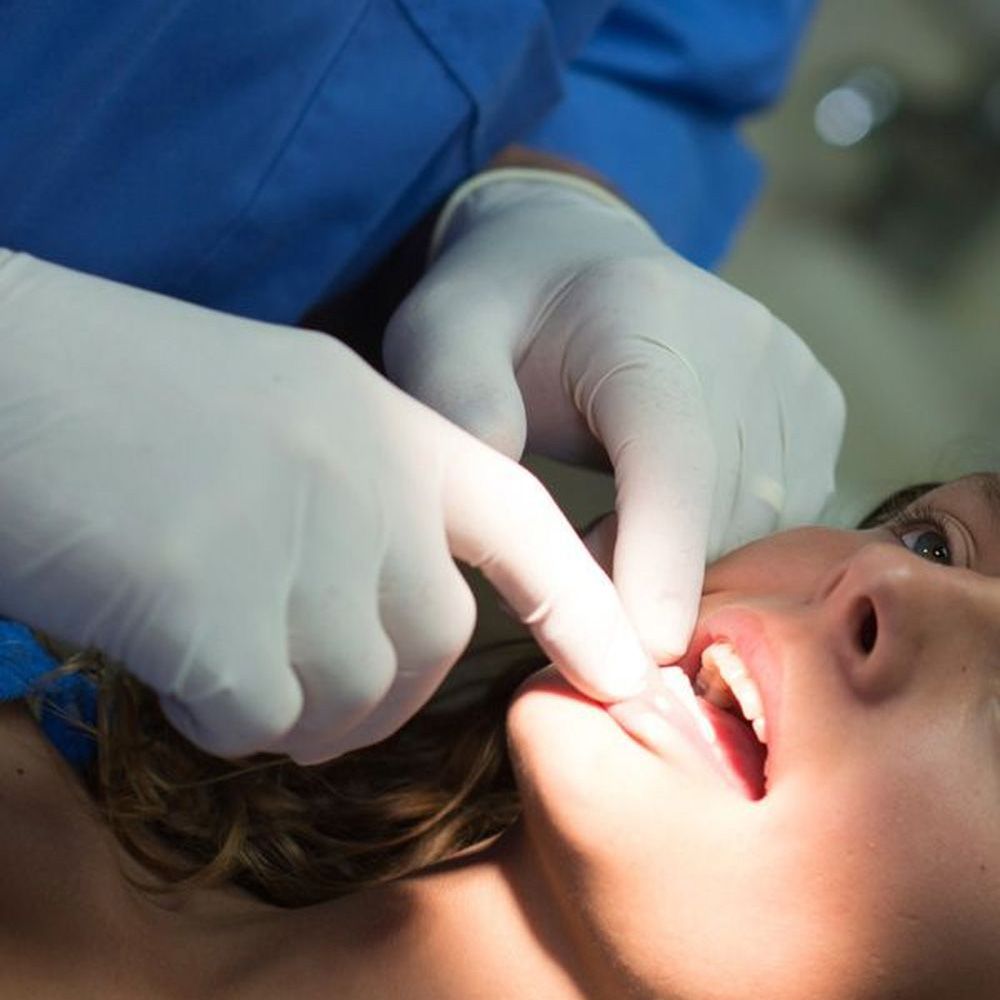 Here at Premier Dental & Implant Center, we are able to replace and restore missing teeth. Our patients are routinely satisfied by our advanced dental services and treatments. Before considering replacement of a tooth, we always strive to restore damaged tooth structure and save the tooth from extraction.
With this in mind, we'd like to consider some of the most common treatment options for fractured teeth. These can make a major difference when it comes to rebuilding a flawed smile.
Dental Bonding
For minor chips and cracks that are predominantly cosmetic in nature, the ideal option is dental bonding. Dental bonding involves the use of tooth-colored dental resin that is painted directly onto the surface of the teeth. This resin blends in seamlessly, allowing you to smile with absolute confidence again.
Dental bonding is also a common solution for minor tooth discoloration and other small cosmetic flaws.
Porcelain Veneers
For more serious chips and cracks that are still cosmetic in nature, the use of porcelain veneers tends to be more ideal than dental bonding. Porcelain veneers are thin shells of dental ceramic that are affixed to the fronts of the teeth. When in place, the veneers mask imperfections from view and enhance the overall aesthetics of the smile.
Porcelain veneers are also a common treatment for tooth gaps, major tooth discoloration, and other cosmetic problems that do not have a major impact on your dental health.
Dental Fillings
Once the fractures have caused structural damage to the teeth that goes beyond mere aesthetics, the best option to consider is a dental restoration. For minor fractures, dental fillings tend to be the most ideal option. These come in metal or tooth-colored forms. The ideal option for you and your needs will be determined during the consultation process.
Inlays and Onlays
When fractures are large or more serious, the use of inlays and onlays tends to be more ideal. These larger restorations function much like dental fillings, though they are able to restore larger portions of a tooth's structure, including the cusps (biting surfaces). Like regular fillings, inlays and onlays come in tooth-colored and metal forms.
Dental Crowns
When a tooth is seriously damaged and decayed, the last resort to save it from extraction is typically a dental crown. Dental crowns are caps that are used to cover a tooth that has been seriously damaged and decayed. It fits snugly over the remaining tooth structure, protecting the tooth from further harm and restoring a person's ability to bite and chew. Tooth-colored and metal dental crowns are available.
What If a Damaged Tooth Cannot Be Fixed?
If a tooth is so severely fractured that it cannot be repaired or restored, the only option left is to extract the tooth. This will help prevent issues with root canal infections and more serious health issues. Your dentist and discuss options for replacing the missing tooth, such as a bridge. If many teeth have to be extracted, a denture may be recommended. There's also the possibility you can qualify for dental implants to support these dental appliances.
Contact Premier Dental & Implant Center
If you would like more information about treating tooth fractures and restoring your dental health, be sure to contact our advanced implant and restorative dentistry center today. The team at Premier Dental & Implant Center is here to help you achieve total dental wellness.
Related to This