Missing teeth can significantly limit your dental function and have a negative impact on your oral health.
Dentures can replace missing teeth to restore health, appearance, and overall function.
Our dentists at Premiere Dental & Implant Center in Orland Park, IL, offer full, partial, and implant-supported dentures.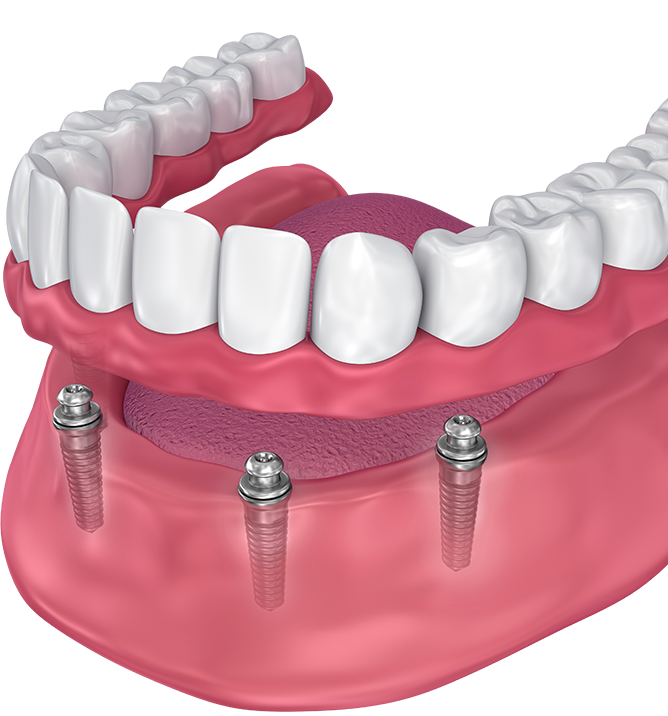 Tooth Loss Is a Common Condition
Call our Orland Park practice to find out which replacement option is right for you...
Denture Treatment Timeline
Denture treatment at our Orland Park, IL, practice requires at least five visits to ensure the prosthesis fits properly. Here are the basic steps to expect during the process.
First Appointment
Dental Implant-Supported Options
Upgrading Your Dentures

Many of our Orland Park, IL, patients are happy with the quality of life they achieve with traditional dentures. However, some individuals desire improved comfort and better stability than what traditional dentures can offer. In addition, dentures must be taken in and out daily for cleanings; at some point, many patients want a more permanent option that offers easier care and a more natural looking feel. In these cases, they may choose to convert to implant-supported dentures for better quality of life in the long-term.
Dental Implant Considerations

Dental implants are a popular teeth replacement option with a high success rate. They can support a number of restorations, including dental crowns and bridges, as well as full and partial dentures. While implant-supported options offer a number of lifelong oral health benefits that result in future savings, they do require a higher upfront cost. If you would like to explore your tooth replacement treatment options, call our Orland Park, IL, office and speak to one of our knowledgeable team members.
"Dr. Yamen Akhras is THE ABSOLUTE BEST!"
Read Our 5-Star Reviews
Dr. Yamen Akhras is THE ABSOLUTE BEST! The environment is neat, professional, and friendly. I would recommend Premier Dental and Implant Center to any/everyone. I greatly appreciate the staff for always making me feel comfortable and welcomed while still maintaining professional. If I could give this place 10 stars I WOULD. Thank you for everything!
View On Google
Dr. Yamen and his staff were absolutely amazing. I called in with major tooth pain and they took me within the hour. His assistant took my X-ray and Dr. Yamen came in and explained everything thoroughly. His assistant came back into the room explained my treatment plan, and what my insurance covered. Dr Yamen took the tooth out and next week I'm scheduled to get my cleaning with their hygienist! Would highly recommend.
View On Google