Taking a Bite Out of Pain: Tooth Sensitivity and Chewing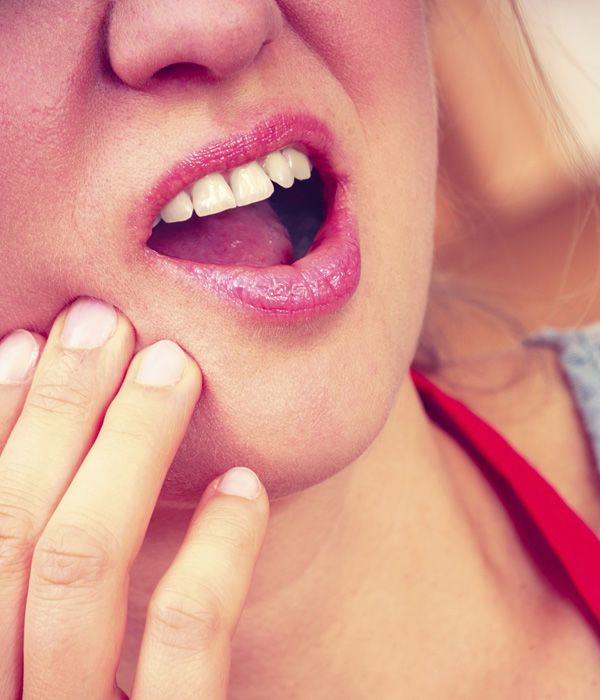 At Premier Dental & Implant Center, Dr. Yamen Akhras and his team understand how oral health problems can affect a person's quality of life, making such seemingly simple tasks as chewing food difficult and painful. They also understand the profound effect that their dental services can have in terms of restoring quality of life, returning a person's ability to savor his or her favorite foods once again without having to agonize over every bite. While dentistry is often about crafting beautiful smiles, sometimes the most gratifying treatments involve restoring function to the mouths of patients with sensitive teeth who are unable to enjoy a simple meal.
Dr. Akhras is pleased to offer a comprehensive range of treatments that can restore such function, quickly and effectively. In discussing the issue of tooth sensitivity and chewing at his Orland Park, IL, practice, he explains that tooth sensitivity is often a warning sign that more serious oral health problems could be developing in the mouth. If treated immediately, these problems could be avoided without serious incident. However, if left untreated, they could develop into more widespread issues, threatening the teeth and gums and requiring more extensive - and expensive - treatments in the future. Patients who seek treatment for tooth sensitivity right away generally benefit from improved short- and long-term oral health and a renewed ability to chew without discomfort once again.
Are you tired of experiencing tooth sensitivity while chewing? If so, please schedule your initial consultation with Dr. Yamen Akhras today.
What Causes Tooth Sensitivity While Chewing?
In most cases, tooth sensitivity is caused by the erosion of enamel above the gum line and cementum below the gum line. Enamel and cementum are the protective layers of the teeth; they are extremely strong and exist primarily to shield the underlying and far more delicate layer of dentin from bacterial plaque, toxins, and other debris.
While strong, enamel and cementum can be eroded over time. Usually, enamel is the first to be breached, as it is more easily exposed to bacteria, acids, and food above the gums. Cementum is generally protected by the gums until the advanced stages of periodontitis, the more destructive of the two phases of gum disease. In either case, once the dentin has become exposed, the entrances of thousands of microscopic tubules also become exposed. These tubules lead directly to the nerves at the center of the teeth, which explains the ensuing tooth sensitivity when you chew.
How Does Dr. Akhras Treat Tooth Sensitivity?
In order to stop tooth sensitivity, Dr. Akhras must once again shield the dentin from exposure to bacteria and other destructive elements. Depending on the extent of the damage and the location of the tooth, he can accomplish this through:
The placement of a dental crown
The placement of a porcelain veneer
The application of dental bonding material
Periodontal care to treat gum disease
Root canal therapy if the dental pulp at the center of a tooth has become infected
Learn More about Tooth Sensitivity and Chewing
To learn more about tooth sensitivity and chewing, please contact Premier Dental & Implant Center today.
Related to This