With a set of clear, custom-made Invisalign® aligners, you can straighten your teeth discreetly and comfortably. This advanced orthodontic treatment also allows you to remove your trays easily for meals and brushing and flossing. At Premier Dental & Implant Center in Orland Park, IL, Drs. Yamen Akhras and Debra Alavi provide the full line of Invisalign services, including Invisalign Teen and Invisalign Express. Our doctors can help you develop a custom treatment to achieve your goals.
State-of-the-Art Orthodontia
An Invisalign treatment consists of a series of custom-made clear aligners that gradually move your teeth into alignment. Unlike traditional braces that require the placement of semi-permanent brackets and wires, Invisalign is fully removable and requires few or no preparatory procedures.
At Premier Dental & Implant Center, we offer Invisalign to patients hoping to correct minor to moderate misalignment without the discomfort of traditional braces.
Fabricated out of the nearly invisible SmartTrack® material, this advanced technology can treat many of the same conditions as traditional braces, including:
Gapped teeth
Underbite (when the lower front teeth partially cover the upper front teeth)
Overbite (when the upper teeth bite too far over the lower teeth)
Open bite (when some teeth do not make contact with opposing teeth)
Crossbite (when the upper and lower jaws are both misaligned)
Overcrowding
Rotated teeth
Misalignment
These issues can cause excessive wear and tear on your teeth and lead to more severe concerns such as temporomandibular joint (TMJ) disorders. Depending on the severity of your situation, traditional braces may be a better choice for you. The best way to determine if Invisalign is right for you is by scheduling a consultation at our office. By comparing diagnostic images with your smile goals, we can design a personalized treatment plan suited to your goals.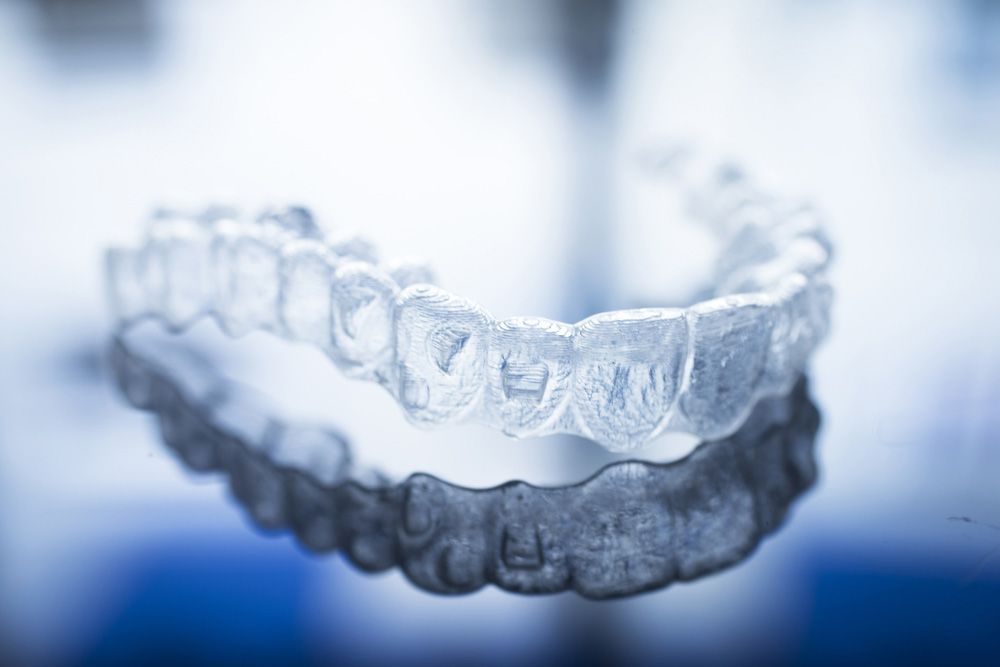 The Treatment Process
Your aligners should be worn at least 20-22 hours per day and should only be removed when eating or brushing and flossing your teeth. Every one to two weeks, you will replace your aligner with the next one in the series, allowing your teeth to gently and gradually shift into place. Depending on your treatment plan, your dentist may want to see you every six weeks or so to check on your progress. Once your teeth are in proper position, your dentist may provide you with a custom-made retainer to maintain the appearance of your new smile.
Benefits of Invisalign
Invisalign offers many advantages over conventional orthodontic treatments. Often, the most alluring benefit is the clear material of the aligners, making them nearly invisible to others. Another major benefit is that the aligners are removable, allowing you to take them out when you eat or clean your teeth. As such, there are no food restrictions and no need to worry about food stuck in your brackets. In some cases, Invisalign can offer a shorter treatment timeline than traditional braces. In addition, patients who choose this advanced option often enjoy a more comfortable treatment experience because the smooth aligners do not irritate the gums or soft tissues as traditional braces can.
Comfortable and Discreet
At Premier Dental & Implant Center, we offer Invisalign to patients hoping to correct minor to moderate misalignments without the discomfort of traditional braces. If you are interested in learning more about the benefits and the cost of Invisalign, call (708) 873-9709 or contact our office online to schedule a consultation.